Lake District Corporate Activities & Driving Days
At Lake District 4×4 Events we work as part of a group of associated companies, all working to the highest possible standards to provide some of the best corporate 4×4 events team building and entertainment days in the north of England, let alone Cumbria and the surrounding counties of Yorkshire and Lancashire.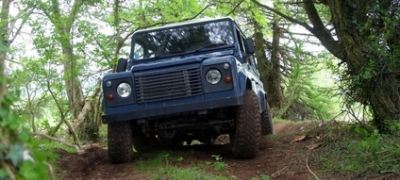 Alongside running off road driving days in Land Rovers and some of the finest quad biking treks in the UK, we can provide a whole host of other activities at our base just 10 minutes from the M6.
Our excellent 4×4 courses and quad treks cover hundreds of acres of Cumbrian fells and forest,  overlooking the Lake District and Morecambe Bay. We can also run events at external venues or provide off-road driving venues in Yorkshire, the Borders and the North East.
Other activities include:
Quad Biking – some of the longest and most extreme treks in the UK.
Reverse Steer 4×4 course -this truly is as strange as it seems!
Black Powder Shooting – gunpowder, lead shot, big bangs and lots of smoke!
Clay Shooting – with some of the best coaches in the North West.
Archery – including traditional longbows, barebows and the medieval experience.
Powerturn Buggy Driving – two people, two levers, infinite possible directions.
Spa Days – go on, treat yourself!
Team Building and Management Training – events to really challenge and draw your team together, not break them apart!
Corporate Events – give your customers and clients a day they will really thank you for.
….and much more – contact us to find out what we can do for you!
These events are run in conjunction with several of the best activity centres, hotels, instructors, trainers and coaches across the Lake District.