Many of our courses are run by the national 4×4 training provider – Beyond 4×4. They are specialists in the field and have some of the best qualified instructors in the UK. They provide training at all of the venues mentioned here, and more, across the whole of England, Scotland and Wales.
If you are looking to run corporate events, we are also happy to recommend the following companies: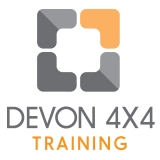 Devon 4×4 Training also run Beyond 4×4 courses across the South West, B+E Trailer Training in Exeter, as well as corporate events, in conjunction with several excellent local providers.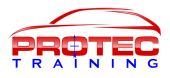 Protec Training are run by one of Beyond 4×4's main trainers, providing 4×4 and advanced training for company drivers, service personnel and instructors at their site in Ayrshire.

MT provide both Lantra-Awards and RoSPA 4×4 training and ATV courses in Gloucestershire and across the UK.

MTF Training run Lantra-Awards 4×4 and ATV courses at their approved off-road training venue in north Devon.
We have links with several other companies who provide off-road driving days and 4×4 events – feel free to get in contact and we'll put you in touch with them.